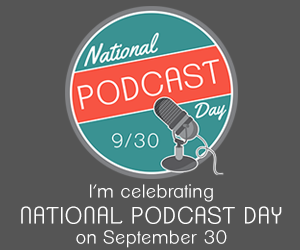 To celebrate this week's National Podcast Day, I'll take you inside my podcast app and show you every podcast I subscribe to and listen to regularly.
When Apple released iTunes 4.9 on June 28, 2005, I immediately started looking for these new things called podcasts. I quickly fell in love with the medium and ditched terrestrial talk radio in favor of the niche topics I could listen to in podcasts.
My podcasts subscriptions come and go, but I thought you'd like to see the list of podcasts I listen to as of September, 2014, in case you're looking for something new. Some of these podcasts have podfaded (no episode in six months), but I remain subscribed in hopes of new episodes someday.
Podcasting
Marriage
Business
Comedy
Technology and web design
TV/film