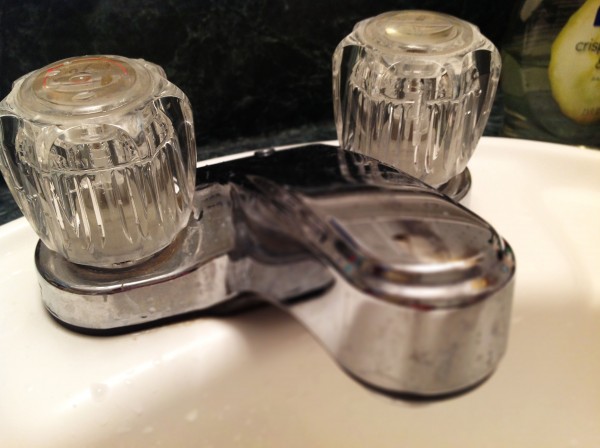 Meet my nemesis at my in-laws: their bathroom sink.
In order to have enough hot water for visiting family, my in-laws have their water-heater turned up high enough to boil an egg. And this two-handled faucet is the delivering of the rain of fire.
Winter time is the worst because turning the knob on the left will deliver molten lava, turning the knob on the right delivers liquid nitrogen.
On top of this, there's enough water pressure to blast the flesh from my fingers.
Only by equally turning each knob—and only barely so—can balance be brought to this deadly force, and then I can safely wash my hands.
We can be like these two-knobbed faucets from hell: one extreme or the other.
He's too critical.
He is afraid to be honest.
She's too yielding.
She won't budge.
Do you see this in others, too? Have others seen it in you? I know that I have the same struggle.
This is why I love the idea of "truth with love." Because the truth is like that hot water, and love is like the cool, refreshing water. (Don't get distracted by the whole "I will spew lukewarm water from my mouth." Different issue!)
Be passionate and learn to listen.
Share knowledge and sit to learn.
Be honest with others and be constructive.
Put your heart in what you do and save your best for the people you love.
Where do you struggle with balance in your life? How do you regulate the "hot" and "cold" sides?