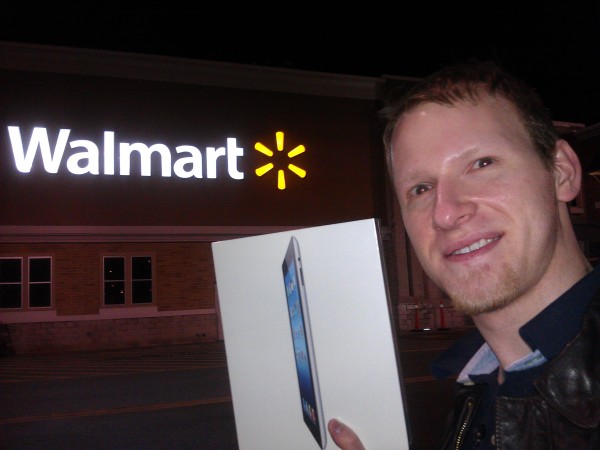 It was always my goal for my freelance web design business to be profitable enough so that I could buy a new iPad when they we available. Business is going well, but not that well.
So why did I buy an iPad (that I happen to be using right now to write this post)? Let me take you back to November, last year. I'm an avid reader of several blogs about Google's Android operating system for smartphones, because I have an Android-powered HTC ThunderBolt. One blog hosted a contest for a Kindle Fire. I won.
But after several months, I never received my prize. Other prize-winners had receive their even-bigger prize packages, but I and couple others were still waiting for the UPS truck to bring our token of happiness. It never came.
Then they finally emailed and offered an Amazon.com giftcard in place of the Kindle Fire. I gladly accepted and promptly received a $300 giftcard for a $200 Kindle Fire. The extra was to make up for being late and help me enjoy my new tablet.
With some quick bouncing around, I decided to put the $300 toward what I actually needed more than the Kindle Fire I wanted. That's right; the iPad is a need more than a want.
I went to Walmart about fifteen minutes before midnight to wait in a long long of nobody for the new iPad. They ended up not having the 64 GB that I wanted, so I later returned what I did buy. Instead, I bought the model I wanted from Target and saved 5% by signing up for their Target Red Card.
I've already put the iPad to work testing responsive web design, mobile-friendly live multimedia, and chat room capabilities. It's proving a very valuable tool.
But it's also a distraction (I'm DanielJLewis on GameCenter!).